Baby is coming and here are some great grey chevron baby room ideas to use for your nursery.

You'll be amazed how many little things can be added to a "want" list for a baby shower. Just take a look at this wish list that Marisa put together for her grey nursery!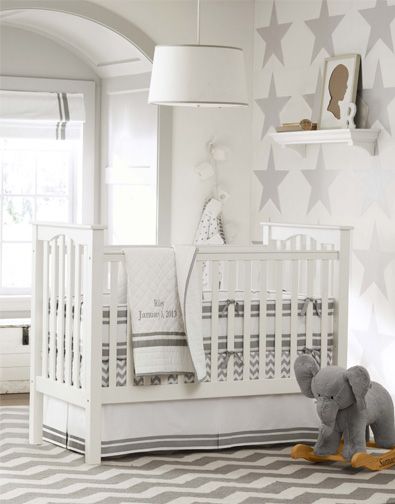 I found this picture on pinterest, so I hunted down where to find the different chevron print items.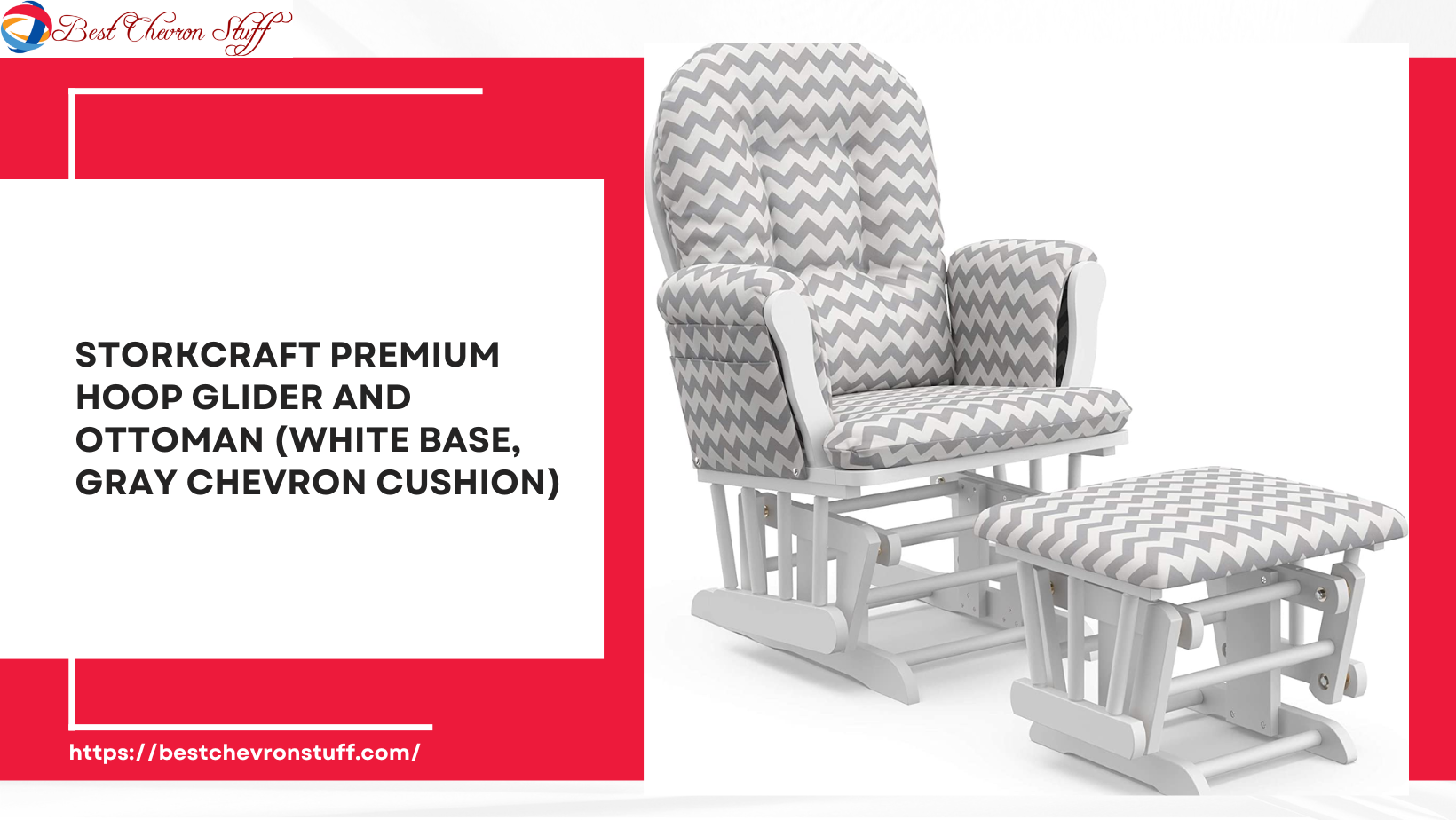 The chevron print rugs add a nice touch to the room to bring everything all together.  I found a very inexpensive one on this page of Amazon, which looks great.
Now I didn't find the rocking elephant, but I did find these adorable leather elephant bookends.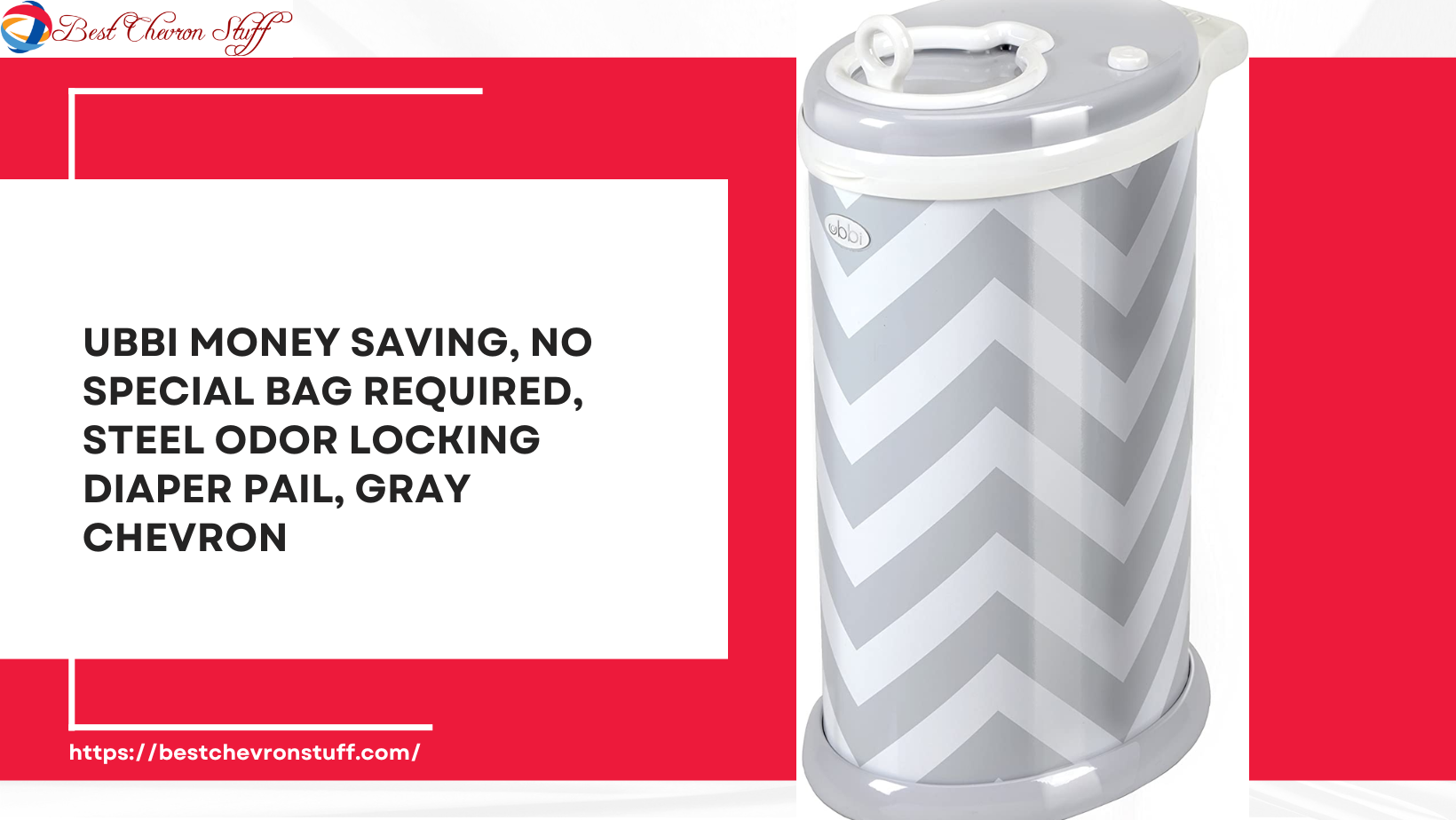 When I first spotted this grey chevron diaper pail, I wanted it because of it's looks.  But when I investigated it, I was really impressed!
It is a steel diaper pail with a rubber seal so that no odor escapes (thank you very much) AND…you don't have to buy special bags for it.  How wonderful is that!!
They have updated the rim so that when you take the plastic bags out they don't catch and tear – so the manufacturer was listening to their customers.
Here is a video on their product.  I am so impressed.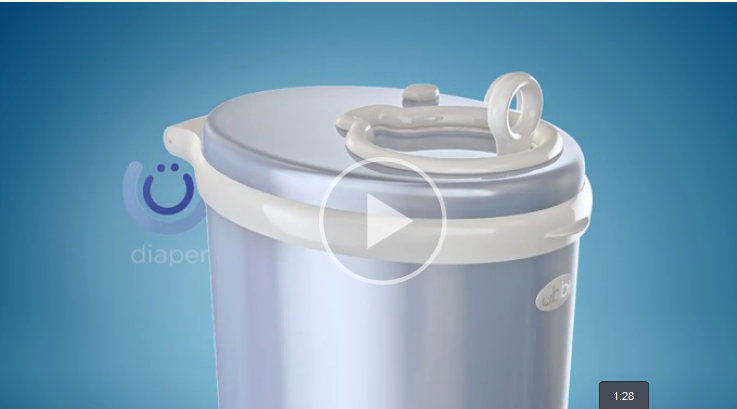 I found this room on Pinterest and searched for all of the products for you!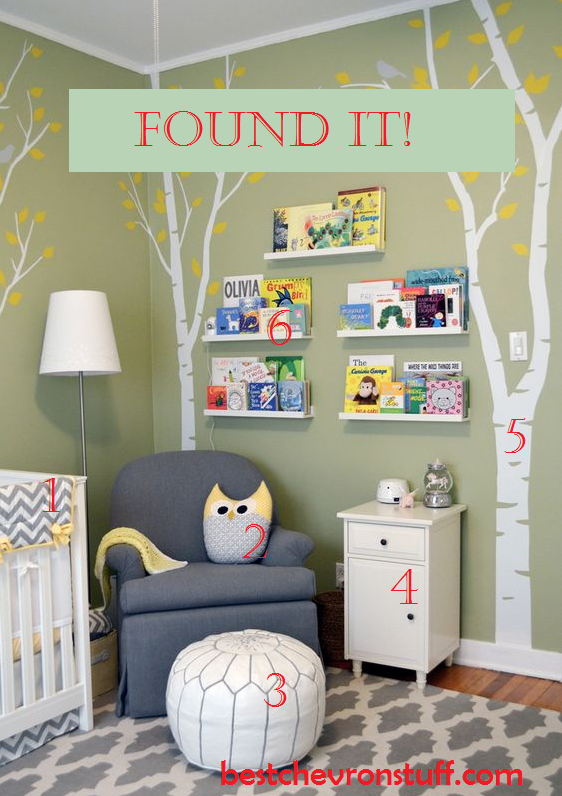 I just love the look of this room, so for those of you who would like to use some of the ideas, here is what I have tracked down:
Grey Chevron Baby Bedding – lots of different brands and different color trim.  With the sets, you can get 3,6,9 or 11-piece sets depending on your budget.  Click here to have a look at your options.
Chevron Print Stuff Animals – Adorable or what!!  Not only did I find owls, but I also found chevron elephants and dogs.  Here is the page you want to look at.
Stuffed Leather Pouf/Ottoman – put up your feet and relax 🙂 Here it is.
White Nightstand – affordable and functional.  Great place to put a lamp and baby monitor.  This is the one I found.
Birch Tree Wall Decals – what a great way to add life to a room.  There are a few different birch tree decals on the market.  Click here to look at the different options.
Floating Shelves – add some floating shelves for pictures, decor items or books.  Take a look at the different styles here.
Now I would have put in a grey and white chevron print rug instead of the one that they have in the picture.  So I found one for you 🙂  Here you go.
Let's take a look at a few decor items that you can add to your nursery room…
Creating a nurturing environment for your baby's first room is ideal and highly recommended. There are many ways to bring warmth and love into a baby's nursery. If you use color and texture along with just the right theme you will make your baby feel welcomed into the world, and it will be a great start for his or her future.
Texture-When it comes to an infant texture is very important. You want everything that touches your baby to be soft and cuddly. To create a nurturing environment you want to use very soft cotton sheets, and a very soft blanket. The mattress should be firm but comfortable. The toys should be soft and plush. when you are choosing stuffed animals pick the ones that you just want to touch and squeeze. As babies get older they love to do this. Remember to get creative with the nursery decorations you pick, but keep softness in mind.
Color-the color scheme is what creates the mood in the baby's nursery. You can use soft shades of pink, blue, lavender, green, and yellow. If you want to bring a couple of bright colors into the room you can do this with decals, or a picture frame.
Theme-the theme you choose will define everything else in the room. You may want to choose angels, or fairies for this type of theme. You can also choose cartoon characters like Winnie the Pooh or anything else you can think of that is soothing. Keep in mind you want the theme to be soft and give the feeling of safety and warmth.
Nursery Wall Decor-this is where you can get very creative with the nursery decorations you choose. The nursery wall decor should reflect the theme and color scheme. You can bring in a couple of different textures with a picture frame or letters made out felt or vinyl. You can also look for picture frames with soft material or fuzzy wall decor.
You may want to go a little overboard with soft nursery decorations in this room. A baby's room can never be to nurturing. Soft blankets and toys will enhance the room and make your baby feel safe and secure.
credits:  Here…thank you!
Related Links:
https://en.wikipedia.org/wiki/Nursery_(room) /By Wikipedia
https://en.wikipedia.org/wiki/Infant_bed /By Wikipedia
https://en.wikipedia.org/wiki/Baby_furniture /By Wikipedia
https://www.wikihow.com/Prepare-a-Baby-Nursery-for-a-Newborn-Baby%27s-Arrival /By Wikihow
https://www.wikihow.life/Design-a-Nursery-on-a-Budget /By Wikihow
https://www.wikihow-fun.com/Paint-a-Nursery /By Wikihow